Who we are
The Commissioner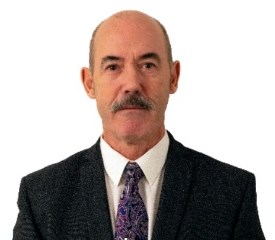 The Scottish Biometrics Commissioner is Dr Brian Plastow, who was appointed by Her Majesty the Queen on 12 April 2021 on the nomination of the Scottish Parliament. He is a former police Chief Superintendent and Lead Inspector with Her Majesty's Inspectorate of Constabulary in Scotland. Brian has more than 4 decades of policing experience in Scotland and has significant knowledge of, and practical experience in, the use of biometric data and technologies for criminal justice and policing purposes. He has also conducted independent research into policing, equalities, and human rights and holds an MSc with Distinction in Community Safety, and a PhD in Criminology from the University of Leicester.
Dr Brian Plastow - Declaration of Interest 2021 to 2022
Corporate Services Manager
Operations Manager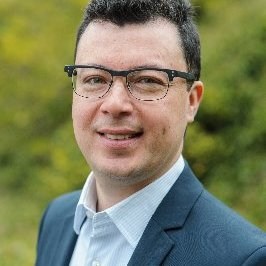 Diego Quiroz
Diego leads on operations at SBC. He has day-to-day responsibility for operational matters including external assurance activity. Diego has over 15 years' experience tackling fundamental policy issues of societal importance – human rights, technologies, criminal justice, climate policy and corporate actors– working at the interface of policy and practice in Scotland, the EU and the UK. He is passionate about fostering multi-disciplinary collaborations and cross-sector partnerships to co-create pathways for innovation that improves services, policy, and the law. Diego currently serves on a number of technology and biometrics expert groups, including on the Independent Advisory Group on Emerging Technologies in Policing. Diego also served on the Independent Advisory Group on the Use of Biometric Data in Scotland and the Scottish Government Forensic Data Working Group on Acquisition and Retention of DNA and Fingerprints.
Before joining SBC Diego led the policy and international areas at the Scottish Human Rights Commission. Diego has also worked as an independent expert for the European Commission's TAIEX in a number of countries, including Bosnia & Herzegovina, Turkey and Azerbaijan. Previously, Diego held a lectureship in Law at the Robert Gordon University and worked with the former UN Secretary-General's Special Representative for Business and Human Rights, Prof. John Ruggie, at Harvard's Kennedy School of Government. He has published widely on human rights, including on technology. Diego is a qualified lawyer in Colombia and worked as an in-house lawyer for a financial institution